Let Budapest spas talk to you with PocketGuide!
2013-10-21
Did you know, that the hot springs of the Gellért Baths have been used for hundreds of years? That you don't need a swimming suit in the Rudas Baths if you come on women-only or men-only days? That the pools of the Király Baths are supplied by the thermal water of the Lukacs Baths? Get a virtual guide who tells you the history of Budapest's thermal baths – while explaining the best way for you to soak and relax in these historic spas.
Just download the PocketGuide app and turn your phone into a speaking tour guide who knows where you are and helps you get around.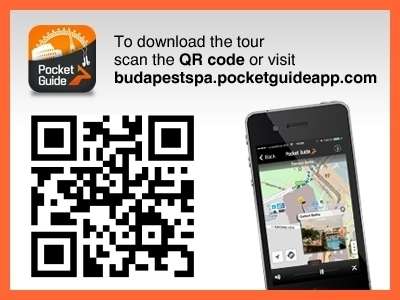 About PocketGuide:
PocketGuide is a multiple Innovation Award Winning, GPS-based audio tour application for smart phones. The app shares engaging stories and interesting insights while it guides you through the city by voice. It's like having a real tour guide, or a local friend, telling you about a place while recommending insider hangouts or must-see cultural and world heritage sights. The service is already available in more than 100 cities on five continents and is used by millions of international tourists, business travelers and locals.
From the introduction to the Budapest Thermal Baths tour:
Budapest has been blessed with large natural deposits of underground thermal water, which make the capital "the City of Spas". For thousands of years, people have been bathing in the healing waters here. The Ottoman Turks, who occupied Buda during the 15th and 16th centuries, were especially avid bathers, and they left behind spectacular old spas that still stand today. Other bath houses in the city were constructed later. This tour takes you on a walk past the best baths of Buda, while also steering you to some gems in Pest. The goal of this tour is to give you some history and background, but much more importantly, to help you get in the water!
To download the tour scan the QR code or visitbudapestspa.pocketguideapp.com.